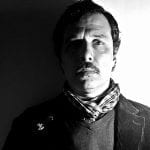 Jaime Paul Lamb
Jaime Paul Lamb is a Freemason and occultist living in Phoenix Arizona. He has been researching and writing about Western Esotericism since 2011 and is the author of Myth, Magick & Masonry: Occult Perspectives in Freemasonry (The Laudable Pursuit, August 2018) and the soon-to-be-released Approaching the Middle Chamber: The Seven Liberal Arts in Freemasonry and the Western Esoteric Tradition (The Laudable Pursuit, June 24th, 2020). Lamb's work has been published in Knight Templar Magazine, Royal Arch Magazine, S.C.R.L.'s Fraternal Review, The Journal of the Masonic Society and many other in-print and online publications. He has appeared on several podcasts devoted to Freemasonry and Western Esotericism, such as Whence Came You? and Thoth-Hermes. His main avenues of research are Hermetic Qabalah, Western Astrology, Occult Tarot and Comparative Mythology. Lamb is a member of Old Well-Saint Johns Lodge no. 6, F&AM, Norwalk, CT, Ascension Lodge no. 89, F&AM, Phoenix, AZ, the Arizona College, S.R.I.C.F., and the Hermetic Society of the G∴D∴. He is a co-founder of Tria Prima and one of the hosts on the Tria Prima Podcast.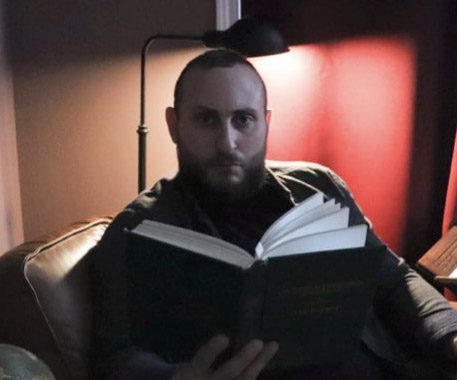 Ike Baker
Ike Baker is an initiate of several lineages within the Western Esoteric Traditions and an author, teacher, and lecturer on the esoteric arts and occult sciences. He hosts the Arcanvm YouTube channel and the Arcanvm Podcast on YouTube and Spotify.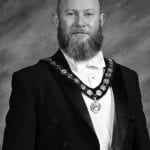 Adam Goldman
Worshipful Brother Adam Goldman is the Orator for Washington, D.C.'s premier esoteric Lodge, Benjamin B. French No. 15, and a Past Master of Harmony Lodge No. 17. He is currently researching a new book which holds promise to reveal the true identity of the Grand Master Hiram Abif using linguistics, comparative mythology and numerology. WB Goldman received his BA from California State University and MSc from the University of London. He is currently working as a Social Scientist at the U.S. Department of Health & Human Services.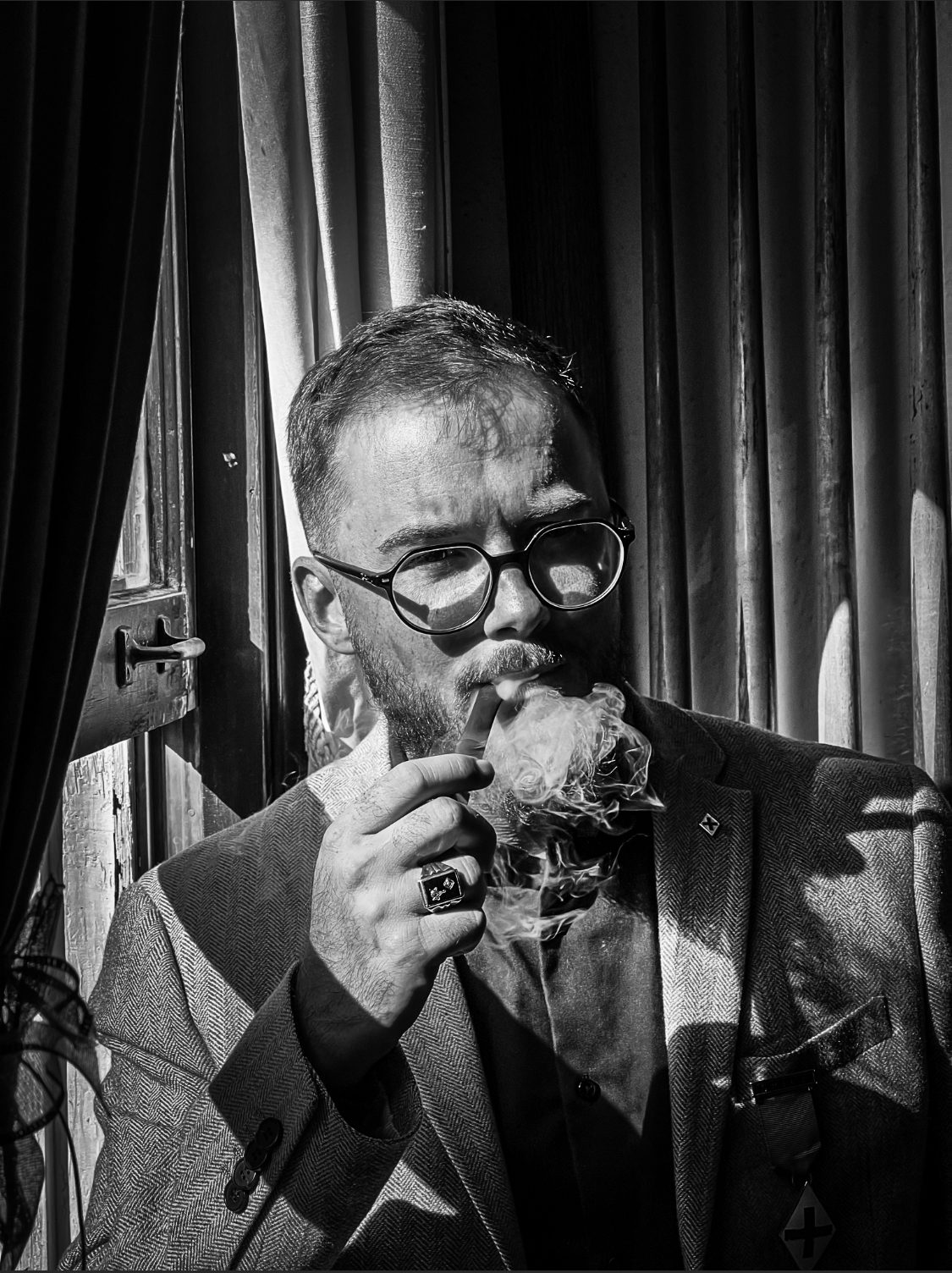 Jacob Trayer
Jacob Trayer is a 32° Freemason and Knight Templar from Phoenix, Arizona. Raised at Sy Harrison Lodge #70 in 2013, Jake was the charter Senior Deacon of Arizona's Ascension Lodge #89. Jake has had his work featured in several Masonic periodicals, and has recently stepped into the local lecture circuits. He is involved in the Scottish & York Rite's, the Masonic Rosicrucians (SRICF), and the Hermetic Society of the Golden Dawn. His interest are in Hellenistic astrology, Neoplatonism, Hermeticism, Rosicrucianism, and the Western Esoteric Tradition in general. He hopes to perpetuate the burgeoning of a new breed of esoterically inclined Masons. He is a co-founder of Tria Prima and a host on the Tria Prima Podcast, as well as co-founder of Element Mist.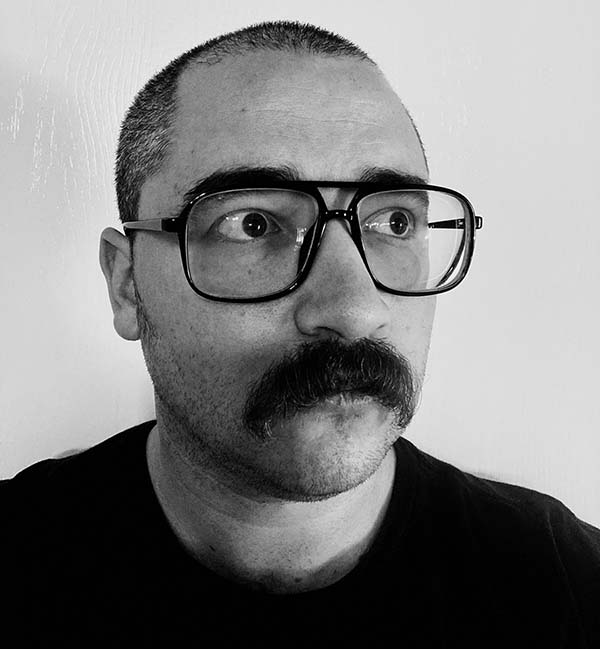 Jacob Strong
Jacob Strong is a Master Mason from Prometheus Lodge #87 in Gilbert, AZ. Jacob has interests in religion and religious experience, ritual worship, philosophy, tarot, dream interpretation, Jungian psychology, Theosophy, and Hermeticism.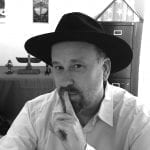 Jeremy Chevrier
Jeremy Chevrier is a 32° Freemason and Knight Templar originally from Syracuse, New York. Jeremy currently lives in Ashburn, VA and is a member of Ashburn-Sterling No. 288. Jeremy is also a member of A. Douglas Smith, Jr. Lodge of Research No. 1949 in Alexandria, Virginia. Jeremy has had a long-time interest in mysticism and esoteric subjects since the early 90s. He has a bachelor's degree in Psychology from Boston University and a Masters in Counter-Terrorism Studies from Henley-Putnam University. Jeremy lived for 12 years in various West African countries and has extensive experience working in international development for the United States Agency for International Development. He currently works in Business Development for a firm doing analytical work and evaluations of government development projects overseas.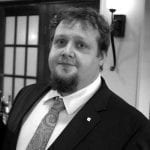 P.D. Newman
P.D. Newman is an internationally recognized author and lecturer specializing in the use of entheogenic compounds in magico-religious settings. A member of both the Masonic Fraternity and the Society of Rosicrucians, his book, Alchemically Stoned: The Psychedelic Secret of Freemasonry, explores the use of the powerful hallucinogenic compound, DMT, by a number of eighteenth century Masonic Alchemists. He has additionally been published in a number of periodicals, including The Scottish Rite Journal, Knight Templar Magazine, The Masonic Society Journal, The Square, Rocky Mountain Mason, Fraternal Review, Ethnomycological Journals, etc. And, in 2016, Newman was awarded for his placing in the worldwide Scottish Rite Journal essay contest.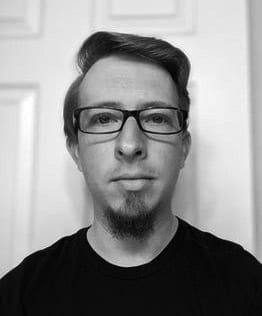 Brian Sears
Brian Alexander Sears is a Master Mason from Prometheus Lodge #87 in Gilbert, AZ and is an original member of Sapientae Lodge #2 of Ordo Hermeticus Mysteriorum in Chandler, AZ. Brian is a trained hypnotist through the Academy of Professional Hypnosis Training and the National Guild of Hypnotists. With a history of being a part of AMORC, TMO, and BOTA, and being raised Roman Catholic, Brian considers himself a student of Paul Foster Case, Ann Davies, and Dion Fortune, among many others. His interests include ritual, tarot, and Hermeticism in general and hopes to help people to find balance and empowerment through debugging subconscious programming and strengthening our relationship with the Divine.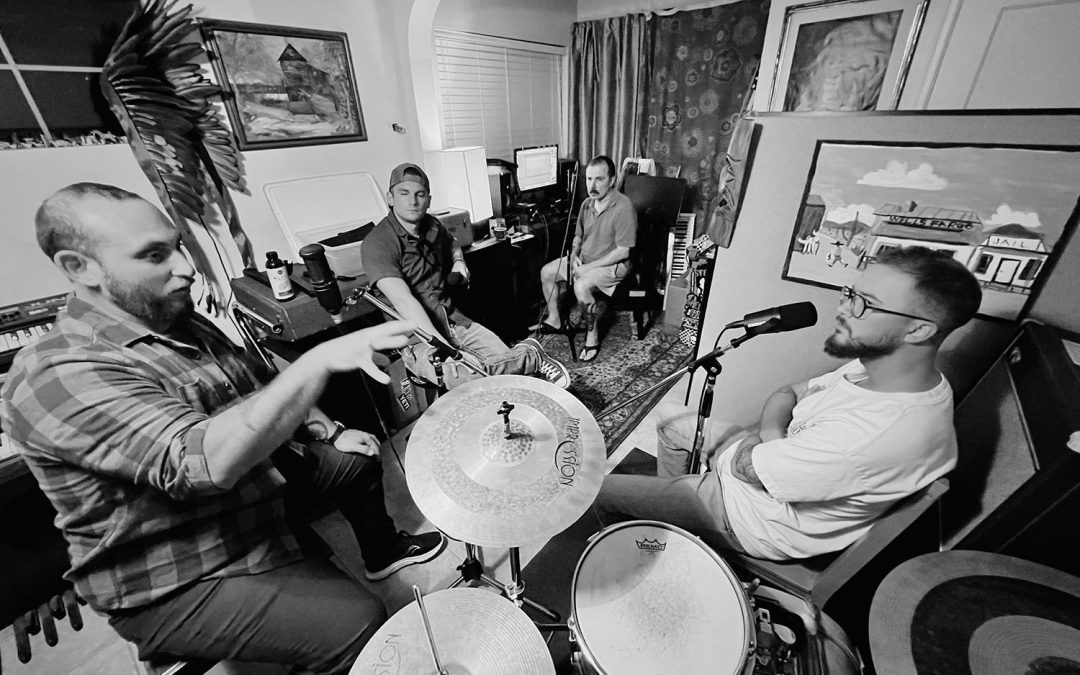 This episode is a special treat. It's the Triarcanuminds episode where Jake and Jaime of Tria Prima are joined by Ike Baker of the ARCANVM Podcast and Skyler Mathis of the Philosophical Minds Podcast to talk about Demiurges and Daemons. In philosophical...
In this episode of the Tria Prima Podcast Jaime, Jake and Pat talk about the Masonic Renaissance that is taking place accross Freemasonry. We discuss the Masonic Restoration Foundation and what's it's like to attend asn observant lodge.